Buy and Sell Vintage Postcards, Postage Stamps, Postal History, Antiques and Collectibles!
Playle's Checkout Page for Buyers
Dealers have the option to let buyers use the Playle Checkout Page for their auction and store purchases. Dealers can turn this option on and off here.
Step 1
Dealers supply the link for their checkout page in their emails, dealer page, or boiler plate. The buyer logs in, sees a list of their purchases, checks off the ones they are paying for, then Submit.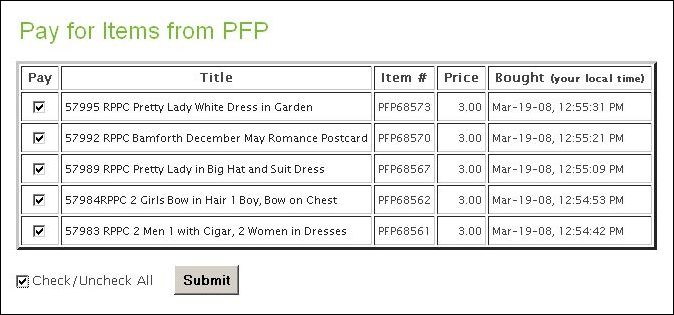 Step 2
Buyer enters tax (if any), postage, and comments (if any), then Submit.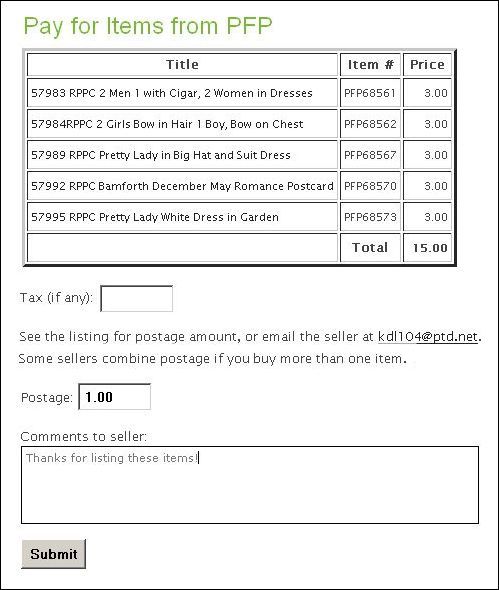 Step 3
Buyer sees a screen with the total, and selects payment method (only the payment methods the dealer accepts will show).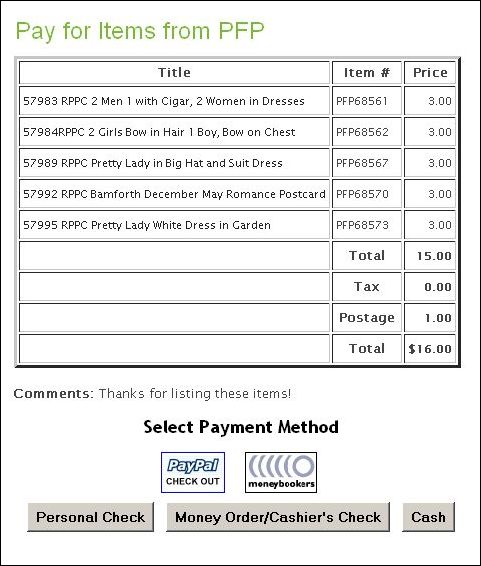 Step 4
Buyer reviews the order, then Finalizes.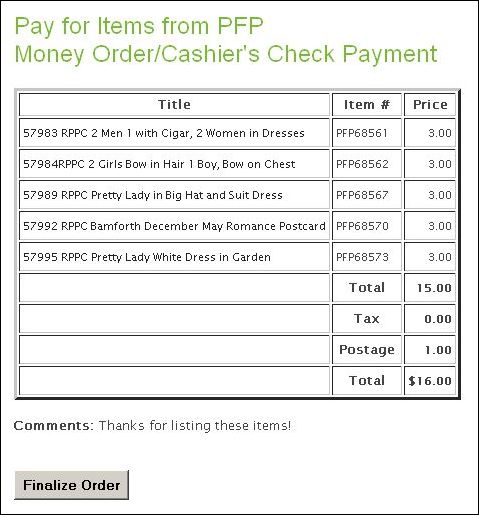 Step 5
Final page with full information. This example was for a Money Order payment, with instructions for the buyer to print it out and include with their payment.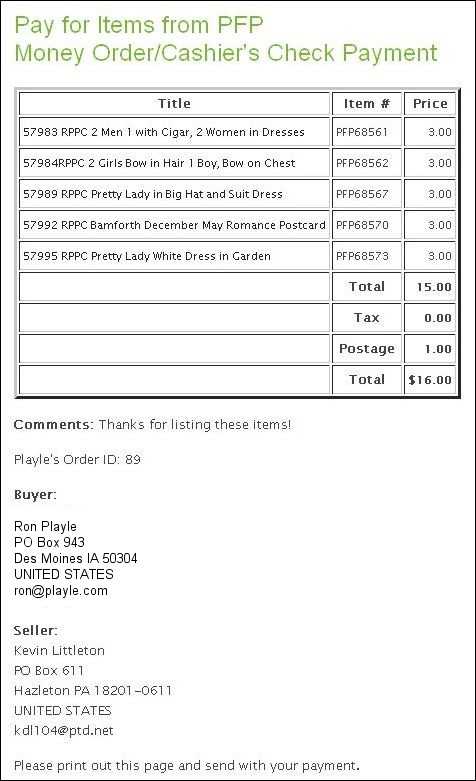 Step 6
Buyer & Seller receives email with full details of this transaction.